Welcome from Judith T Fisher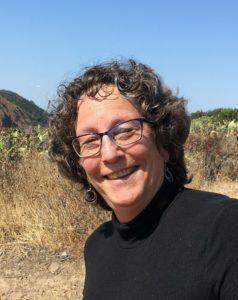 With a degree in Journalism, I have finally been able to pursue my passion for writing with a purpose other than one for which I was assigned. My first novel evolved from that blog I used to fill time that was previously spent tending to my husband and two children. As I wrote and gained followers, I decided to test the waters with pure fiction. Having read back a lot of what I had written, some strong themes came through:
I felt that a lot of women, especially of my generation, struggled with many fears, questions and issues growing up in the 1960's and 1970's, and many still carry those fears coupled with shame, embarrassment and skeletons that affect the way they live their lives even today. Women didn't have a voice. We lived in a society that didn't allow it. I was one of those women.
Journey through the site, with links to my original blog and to some of my other creative endeavors. See if you enjoy my writing. My books are ones with which many women resonate, because while they will take you out of your own life for a short while, they will always introduce you to characters who face and defeat the demons we all carry inside.
Remember that we are all a melting pot of our own life experiences, and that whatever happens to us is what makes us who we are. Every book has grown out of my own personal life experience, some difficult, some not so tragic. Nothing, however, has stopped me from being me. I'd rather continue to grow and learn, because when I don't, I cease living authentically, and then, really, what's the point?
So, Read, Reflect, and Revel in Life!
Listen to Book Talk Radio Club Radio Interview: Click Here
J T Fisher, Author – Female Literature, Women's Literature, Reading