A great evening at Books and Books in Bal Harbour, discussing how I use my Inner Voice to advance my story line, and launching "Voices from the Ledge"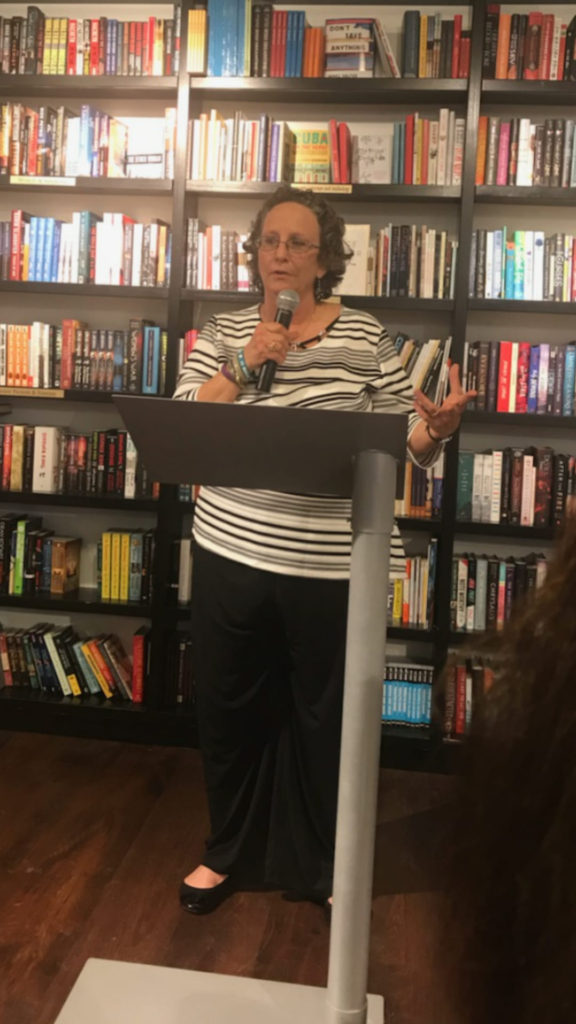 I don't think anyone was more excited with the release of my second book than my mother, Jean Tecosky.  I dedicated this one to her  because of her undying support for my new endeavor… and her absolute patience with me as I navigate this process!  Originally released in July of 2017, I present, "Okay, So I Lied!" It was rereleased in 2020, at a more palatable price and it has taken off. She would be so proud today.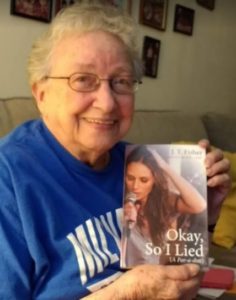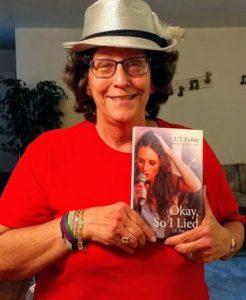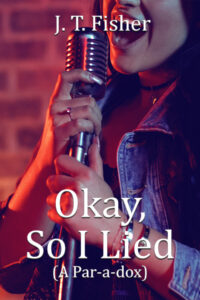 June 8, 2017, while editing my second book, I visited with WINK… Women in Networking Know, hosted by Linda Barg Manzini at Brio Gulfstream… my topic?  "How to have a Happy Mid-Life Crisis!"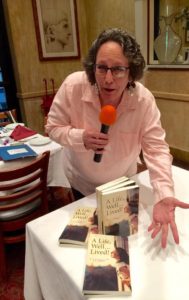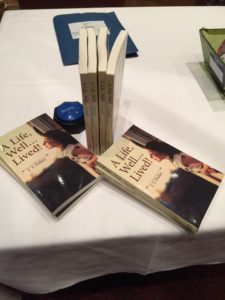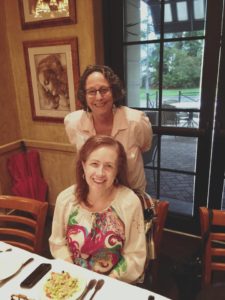 "A Life, Well… Lived!" was published on November 14, 2016.  New to the writing "game,"  and having only a small idea of how to get the word out… I began to start networking both on social media: on Facebook, Twitter, Pinterest, LinkedIn and wherever else I could figure out the software!  And now, I'm making personal appearances and will share some of the photos right here on the website!  Enjoy!
Another restaurant signing at Mo's in Aventura, Florida, with Mimi Pink in May, 2017…
On location signing at Maxwell's Seafood in Altamonte Springs, Florida in March, 2017, with Natalie Fisher.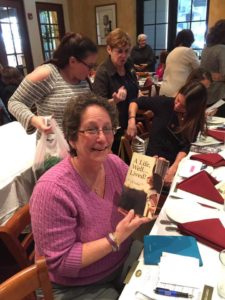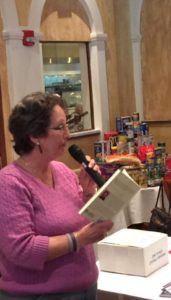 February 1, 2017: At Brio, Gulfstream in Hallandale, at the WINK meeting (Women in Networking Know).  My target audience!