Coming Soon:  "Voices from the Ledge"  Stay tuned for this one. Taking on a more intense topic here…
 Okay, So I Lied!
A product of the Baby Boomer generation, J. T. Fisher grew up in a time when girls aspired to be nurses, teachers and homemakers.  
Here,she expl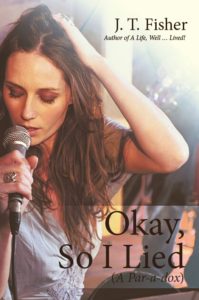 ores the journey of Jill Kelly, a young woman who wasn't going to let anything get in the way of her pursuing her dreams, even if it meant perpetuating lie after lie to get there.  She may have aspired to "break some glass ceilings," but would she pay a price along the way?  Available in hardback, softcover and digital. Click to purchase at:
Life Rich Publishing (A Division of Reader's Digest)
Or buy a signed copy directly from me.
PUBLISHED NOVEMBER, 2016
"A Life, Well… Lived"
Someone once said, "Too Soon Old, Too Late Smart," but what if you had the chance to live your entire life with the wisdom of age?  Dana Gordon, having had no direction in her life, with many fears and doubts, she starts out making some questionable decisions and choices. Through a series of unforeseen events, she gets the opportunity that many people wish for– a chance to do things differently. Her life will be changed forever on her honeymoon, before she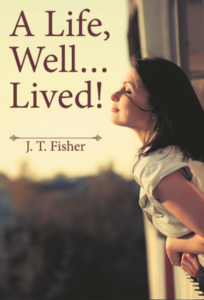 even gets a chance to make those mistakes! Available in hardback, softcover and digital.
Click to purchase at:
Life Rich Publishing (A Division of Reader's Digest)
Or buy a signed copy directly from me: